About I.C.U.P.
Do you play the ukulele? Do you live somewhere on this planet? 
 Then you are an ICUP member! You are part of the millions of people who are the International Club of Ukulele Players. I.C.U.P.
In the past 8 years we have seen ukulele clubs pop up all over the world. They started showing up in coffee shops, small eateries and people's homes. They were a place for people to meet, socialize a bit and play some ukulele. All skill levels were welcome as most clubs are "play a-long only", meeting on a weekly basis. The director picked out the songs and either printed or projected them. Some clubs would hold an open mic after their meet, others would dine or pot luck. Some clubs have hosted over 300 people at a meeting some a handful. Most clubs collected anywhere from $5 to $10 per person, per session. 
Due to covid-19 many of these clubs have suspended their meetings or disbanded altogether,  leaving many of their players and strummers lost. Hence the birth of ICUP! It's online allowing a diversity of people from different parts of the world. It is mainly a "play along" however, sometimes Brian cannot help himself and just needs to teach. ICUP does not have a mandatory weekly fee, all we ask is a donation. It does not matter how "big or small". Although donations of $10 increments per session are entered into an "Ukulele Giveaway" which occurs approximately every 4 months.
Brian also teaches private lessons. Even if you are out of our time zone, we will work out a time that works for you! More info below. 
How it Works
I.C.U.P. uses Zoom as it's platform. Due to the current technology, we have everyone "mute" while Brian plays, and they play along. Hence, no one, except you, can hear yourself play, while you hear Brian playing to keep you on track. 
We find it works well because the individuals are not "intimidated" because no one else can here them play....especially when they are just beginning. 
If you would like to give this a test run, please email me. If you like it, join us weekly. If not, we still offer our Warmest Aloha! 
Club Sessions and Private Lessons
Donations for Admission to I.C.U.P. weekly session-Donations can be as little as $1 or as much as you would like. Your donations and participations in ICUP help us to keep the music alive!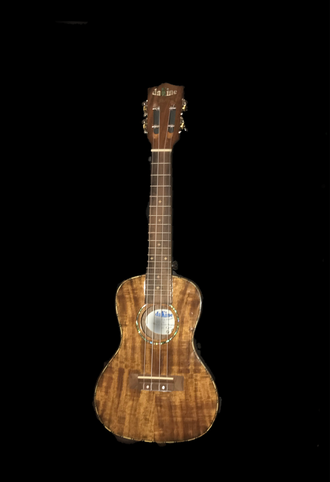 Be Our Guest
Ke kono aku nei au iāʻoe. Be my guest. Come, Join us and see what we are all about. Please email me for a one time code, for a free session with I.C.U.P.! If you have been given a code by one of our members, you are at the right place. Just click the button "Be Our Guest" and download the music and online meeting information. We know you will have a great time.